Y

o

u

c

o

u

l

d

m

a

k

e

t

h

e

d

i

f

f

e

r

e

n

c

e

.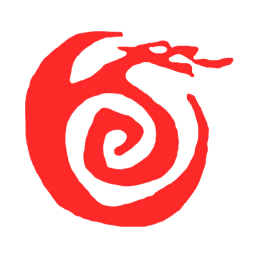 From individual supporters to corporate partners, there are plenty of rewarding ways to get involved.
Become a supporter and be part of something special.
We can't wait to welcome you to the Centre.
As we rebuild, now that we have reopened our building, your support is more critical than ever.  With your help, we can continue to bring people together through shared experiences.  All donations, large or small, are hugely appreciated and valued.  We use every penny to keep this building at the heart of the Welsh community here in London.
However, we are a charity and receive no government funding. Our revenues are entirely dependent on our bar sales, room hire and cultural events. So, the future ahead will be difficult. We use every penny to keep this building at the heart of the Welsh community here in London. If you would like to support the work we do, your help would be much appreciated. You can donate here.
A legacy gift in your Will can help us continue to be a home for the Welsh community in London for generations to come.
We are proud of the role the Centre has had in people's lives since the 1930's, and we want to continue to be a place of happy memories.
Please consider supporting us by remembering The London Welsh Centre in your Will.
A gift in your Will, no matter how large or small, makes a real difference to the future of the Centre.
It is very simple to include a legacy in your Will, and there are four different types:
If you want to be one of our fundraising heroes contact administrator to discuss how you can help raise vital funds.
Through a corproate partnership with us
Your business can have a unique relationship with our unique organisation.
The London Welsh Centre offers a unique platform for relationship building with your key stakeholders.
With the opportunity to support our cultural and educational work or one of our special events, we would be delighted to work in partnership with you to create a unique package delivering excellent return on investment.
The London Welsh Centre is the heart of the Welsh Community in London, providing a home for culture, language, education, arts and community activities and events. The London Welsh Centre has been the hub of the community since 1937, by supporting our charity you help us to build upon our successes to date and help us to continue to inspire, educate and engage.
Our commitment to the Welsh community in London means that our staff and volunteers are working tirelessly to deliver a Centre that meets the needs of our diverse community. We are always looking for new and exciting projects here and for ways for people to have fun supporting our work.
If you have an idea about raising funds for the Centre, or if your business would be proud to support the Centre, please get in touch. Our work isn't possible without your help, and your donations could help to fund Welsh language activities for children and adults, provide spaces for use by other charities or contribute to our cultural calendar.